Claire Carter's Breakfast Show on BBC Radio Somerset shared with listeners how our Avalon Nursing Home in Bridgwater provides cooking sessions for residents with dementia as a way of keeping them interested in eating and drinking.
The excerpt is available on 'Listen Again' here: https://www.bbc.co.uk/programmes/p0616s4d  starting 51:00 minutes into the programme and lasting until 56.30.
Avalon nursing home in Bridgwater is providing cooking sessions for residents with dementia as a way of keeping them interested in eating and drinking.
For many people living with a memory disorder eating nutritious meals can become a challenge as cognitive function declines.
This can lead to weight loss and problems including fatigue, a higher risk of infection and less muscle strength and dehydration.
Avalon, run by Camelot Care, has introduced 'Tasty Thursday' sessions where individuals can come together to prepare dishes.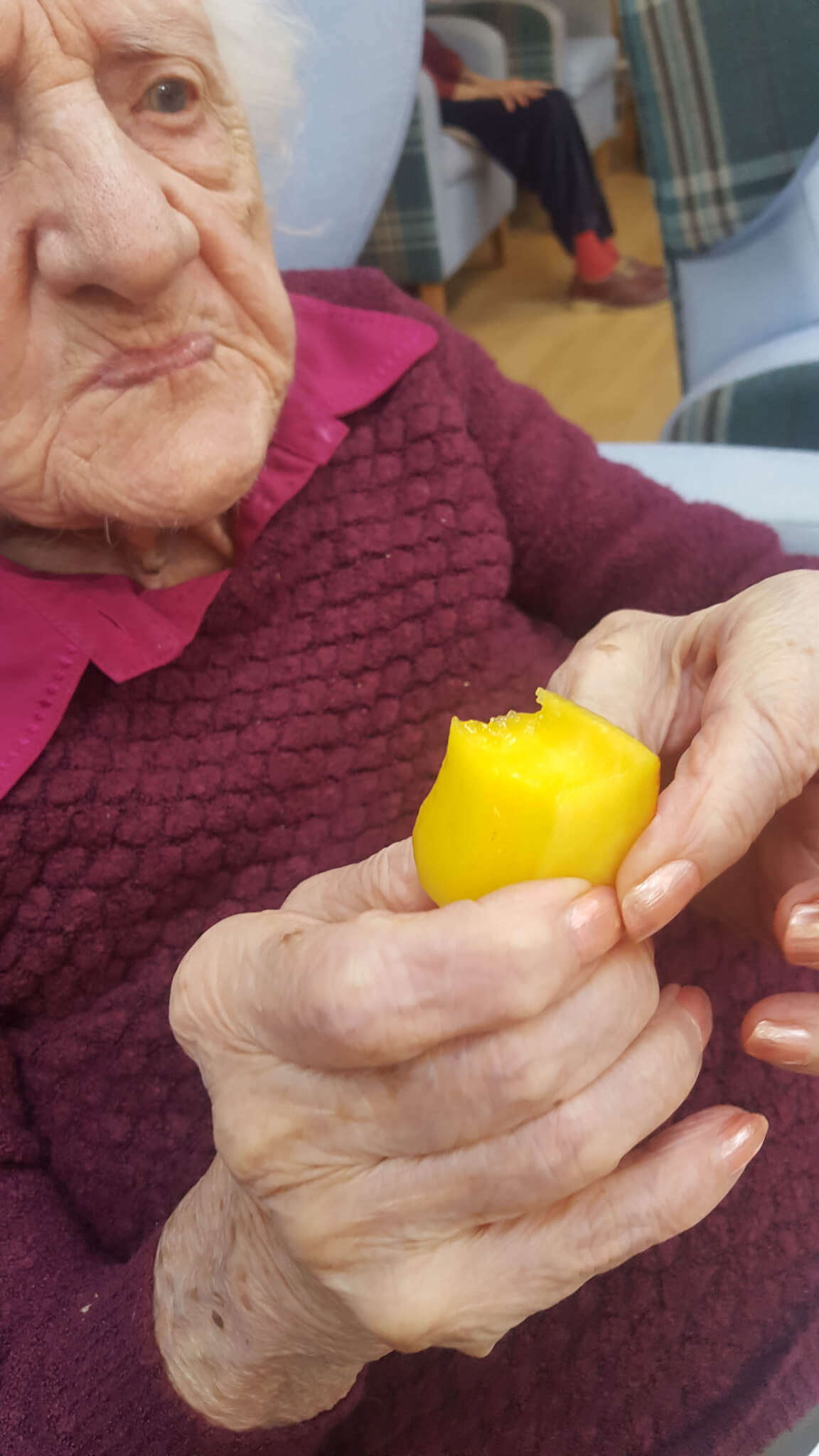 "It's all about having fun with food and helping our residents maintain a positive and healthy attitude towards eating and drinking," said activities coordinator Lisa Priddice'
"People with dementia experience changes in perception such as taste and smell that can make eating more difficult.
"Cooking not only encourages an interest in taking nourishment, but also helps to maintain certain skills, gives them a sense of purpose and improves self-esteem."
Lisa says individuals at the 55-bed home in Taunton Road enjoy making a variety of items from cakes and biscuits to pizzas and pasta.
"They are involved in the whole process, from going to the shops and buying the ingredients, to chopping fruit and vegetables, sieving, stirring, and rolling out pastry.
"The sights, sounds and textures all help stimulate the senses.
"When they're done our chef puts the food into the oven and later the residents take it round on the tea trolley and serve everyone.
"Even people who are not taking part get involved and like to sit and watch their housemates getting stuck into their cooking and baking.
As part of a recent 'Tasty Thursday' session, staff recently placed exotic fruits, such as lychees, dragon fruit, pineapples, kiwi fruits and mangos, into a 'feely box' for residents to identify.
Afterwards residents cut up the fruit and got the chance to sample them.
https://www.camelotcare.co.uk/wp-content/uploads/2018/03/Avalon-resident-Ada-Ada-Webster-tasting-mango.jpg
5312
2988
Camelot Care
https://www.camelotcare.co.uk/wp-content/uploads/2015/08/Camelot-Care-logo-300x58.png
Camelot Care
2018-04-06 13:46:08
2018-04-09 09:12:20
BBC REVEALS HOW OUR 'TASTY THURSDAYS' HELP MAKE FOOD FUN