It may have been a nippy 9C in the water but that didn't stop an intrepid band of charity fund raisers from taking a dip in the sea at Exmouth beach.
The chilly feat was part of a challenge organised by the activities team at Camelot House and Lodge in Wellington to raise money for Alzheimer's Research UK.
The group was made up of staff and supporters from Camelot Care which provides specialist dementia care, alongside on shore support from local volunteers.
"It was blimin freezing is all I can say," said Camelot activities co-ordinator Richard Demsplake.  "Everyone was really game even though it felt like getting into an ice bath.
"We were taking it slowly and were up to our ankles when we saw a big wave coming and turned around to make back to the shore.
"However, it was too quick and we were knocked over and ended up in the water. There were a few shrieks at first, but surprisingly you do get used to it after a while."
The fund raisers contacted the local coast guard in advance of the challenge who advised them on the best place to take their dip, and also the RNLI for important safety information.
"We were wearing our Alzheimer's t-shirts and dreading cold sea but were happy to do it for this cause which we are all passionate about," added Richard.
"Camelot staff and relatives of our residents came along to cheer us on and supplied hot beverages for when we came out of the water.
"There was a lot of support from volunteers including our Pets as Therapy volunteer Beverley Stanley who supplied us with hot chocolates, and the Wellington Majorettes.
"And not to forget our wonderful home manager Sam Paddon who supported us all from the shore in her nice warm puffy white coat and bought us all cheesy-chips afterwards!"
Camelot House and Lodge is run by award-winning specialist dementia care provider Camelot Care, which also runs Avalon Nursing Home in Bridgwater and Freshfields in Plymouth www.camelotcare.co.uk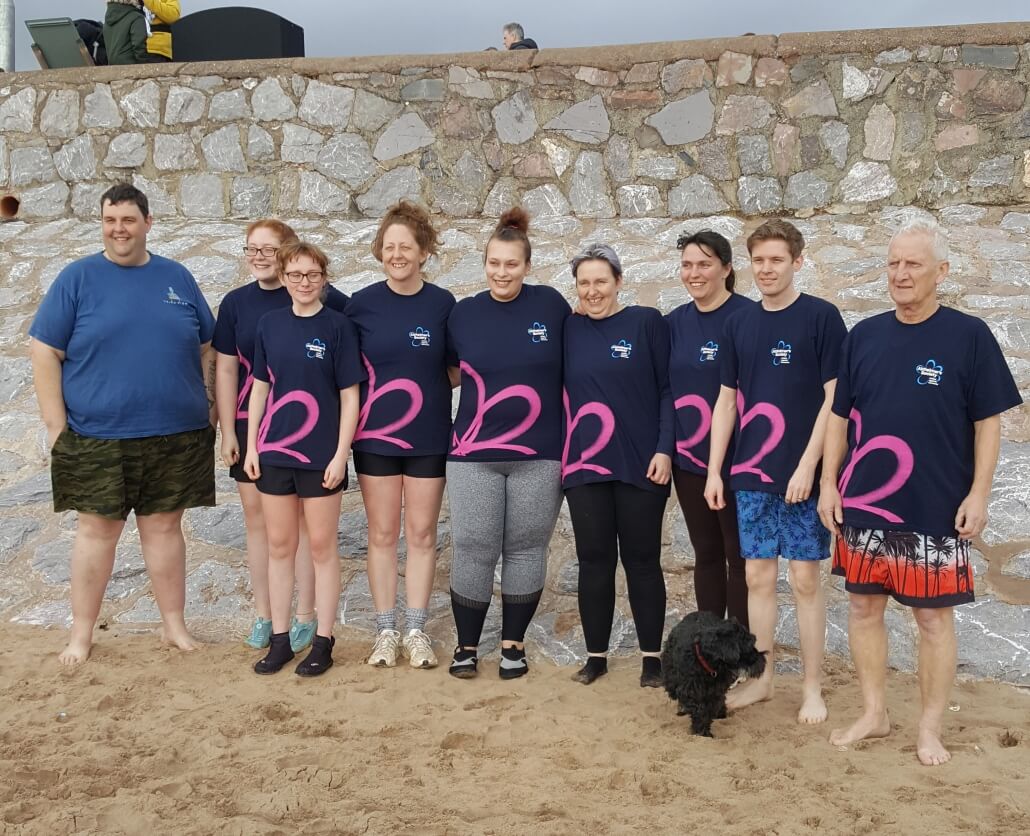 https://www.camelotcare.co.uk/wp-content/uploads/2019/03/20190302_142955-crop.jpg
1663
2048
Camelot Care
https://www.camelotcare.co.uk/wp-content/uploads/2015/08/Camelot-Care-logo-300x58.png
Camelot Care
2019-03-13 15:46:39
2019-03-13 15:46:39
COME IN THE WATER'S FINE!