Residents at a specialist dementia care home in Bridgwater have been having a great time with new little friends – children from nearby Little Montessori House nursery – who have been visiting them every month since March and joining in with a range of activities at the home.
Avalon Nursing Home's own garden was the location for the most recent visit, pictured, with the residents and their young visitors all making the most of the sunny weather.
Emma Hill, Avalon's activities co-ordinator, said: "Watching the children blowing bubbles and then chasing them around brought smiles to our resident's faces – no-one can resist a bit of bubble-blowing, it seems.
"One of our ladies spent many years working in a children's nursery when she was younger, and her mornings with the children bring back many happy memories.
"Spending time with the children clearly evokes positive emotions and memories for our ladies and gents, and they also relish being 'in the moment' – chatting and playing with the little ones and sharing a laugh."
"And, without even trying, the children bring certain residents out of their shells, with the result that they'll happily join in with activities which wouldn't normally interest them."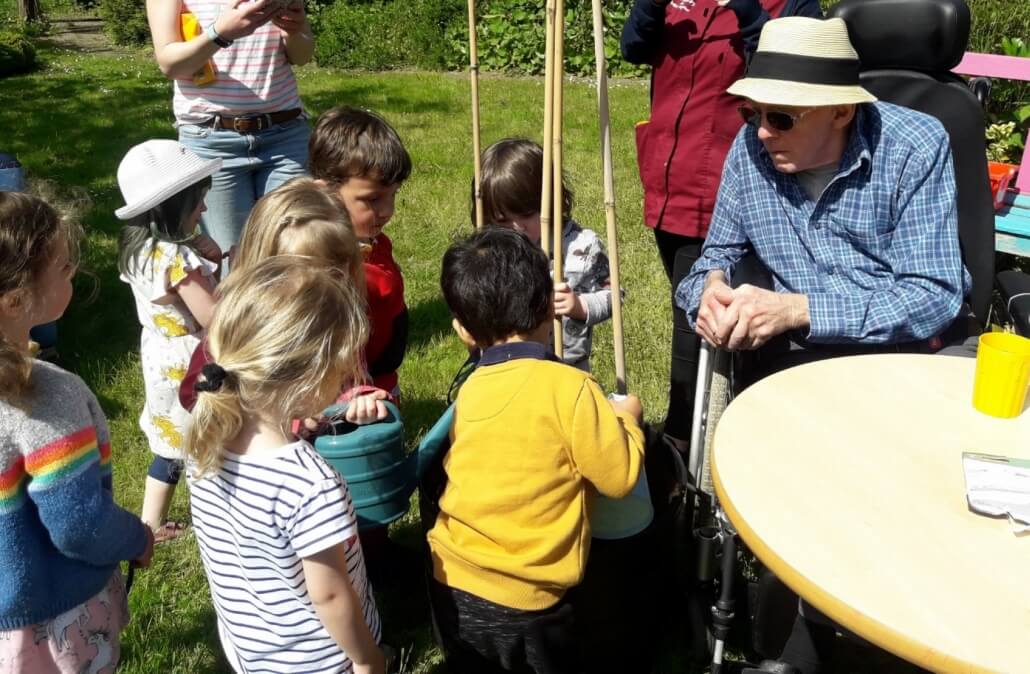 Earlier this year the thinktank United All Ages called for every childcare provider and school to build links with elderly people, claiming that youngsters benefit as much from regular intergenerational meet-ups as older people do.
Siobhan Orr, co-proprietor of Little Montessori House, said: "Both age groups certainly derive a huge amount of pleasure from the visits, right from the very first morning when they connected over an enthusiastic game of balloon swat.
"The children really look forward to their Avalon trips and sometimes ask if they can take something to give to their special friends – last time a couple of our four-year-olds picked flowers from the nursery's own garden and presented them to the residents."
Petra Townsend, the other co-proprietor of the nursery, added: "It's an absolute joy to see how faces light up when the children arrive – young and old alike.
"The barriers come down and they so enjoy each other's company. Just to watch and listen to them all interact is a real privilege."
During the most recent visit the children helped the residents with their gardening: planting runner beans and sweetpeas, and watering them afterwards. They also loved meeting Avalon's pet guinea pigs, Dotty and Ethel.
Other favourite activities include sharing a singalong, playing percussion instruments, seasonal craft activities and sometimes a plate of biscuits or fruit.
Avalon Nursing Home, which is on Taunton Road in Bridgwater, is run by the award-winning specialist dementia care provider Camelot Care, who have other nursing homes in Wellington and Plymouth. For further information see: www.camelotcare.co.uk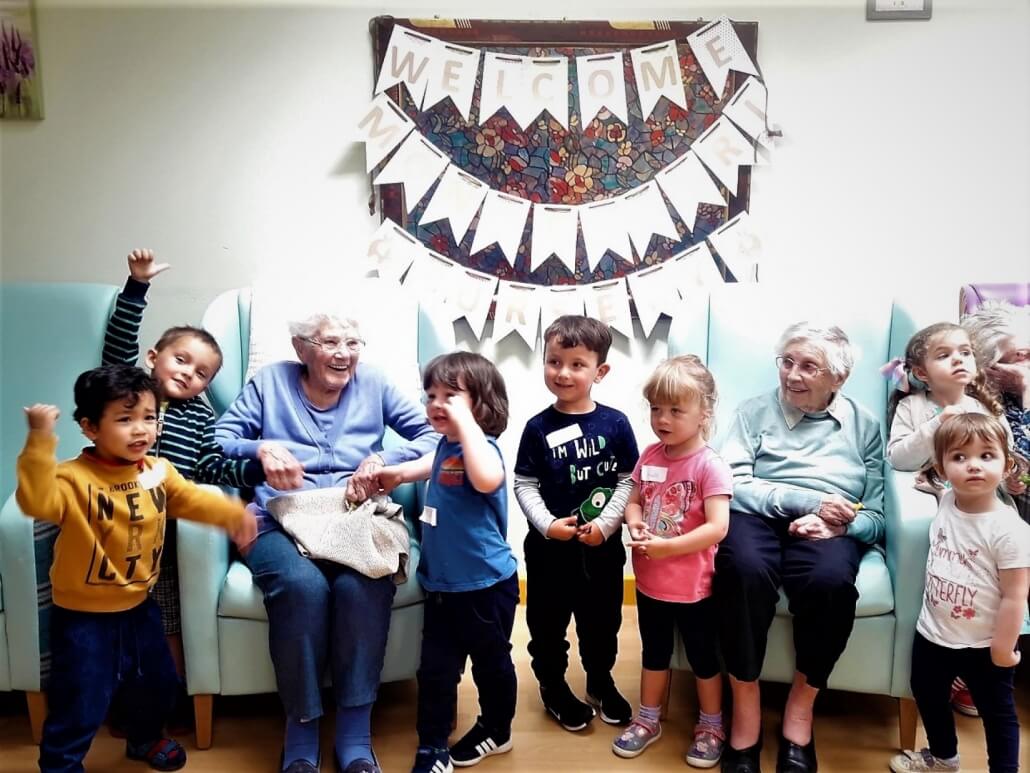 https://www.camelotcare.co.uk/wp-content/uploads/2019/06/1MB-Montessori-1.jpg
1350
1800
Camelot Care
https://www.camelotcare.co.uk/wp-content/uploads/2015/08/Camelot-Care-logo-300x58.png
Camelot Care
2019-06-20 11:07:52
2021-01-29 09:20:09
OLDEST AND YOUNGEST CARING AND SHARING